By: Brandon Foster | 4 Minute Read
No Disney vacation is complete without meeting your favorite Disney characters. And there's only one dining location in all of Walt Disney World that offers the opportunity to meet the Fab Five — Chef Mickey's.
This is one of the hardest and most sought after dining reservations in all of Disney World because Mickey, Minnie, Pluto, Donald, and Goofy are together at one location.
Location and Pricing:
Chef Mickey's is located on the fourth floor of Disney's Contemporary Resort — easily accessible by monorail from the Magic Kingdom. The cost for breakfast and brunch is $41 per adult and $25 per child. Dinner costs $50 per adult and $30 per child. On the Disney Dining Plan it's one table-service meal entitlement. They do accept Tables in Wonderland for a 20% discount.
Atmosphere:
Chef Mickey's is in a wide-open atrium with fourteen-story tall ceilings (unless your in one of the few secluded rooms to the side). Monorail trains whiz by overhead. It's definitely one of the most unique and lively atmospheres to enjoy a meal. Although, it can get loud and echoey.
The Food
Chef Mickey's has one of the largest buffets of any restaurant in Disney World. Even the pickiest of eaters should be able to find something to suit their taste buds. And for adults, there are a few upscale options as well.
For breakfast, there was your normal offerings of scrambled eggs, bacon, sausage, assorted muffins, and of course — mickey waffles However, there were also a few stand out options: eggs benedict, scrambled egg whites with veggies, and sticky buns.
I have no idea what was in the sticky buns but they were absolutely to delicious and went back for seconds and thirds. Eat the sticky buns!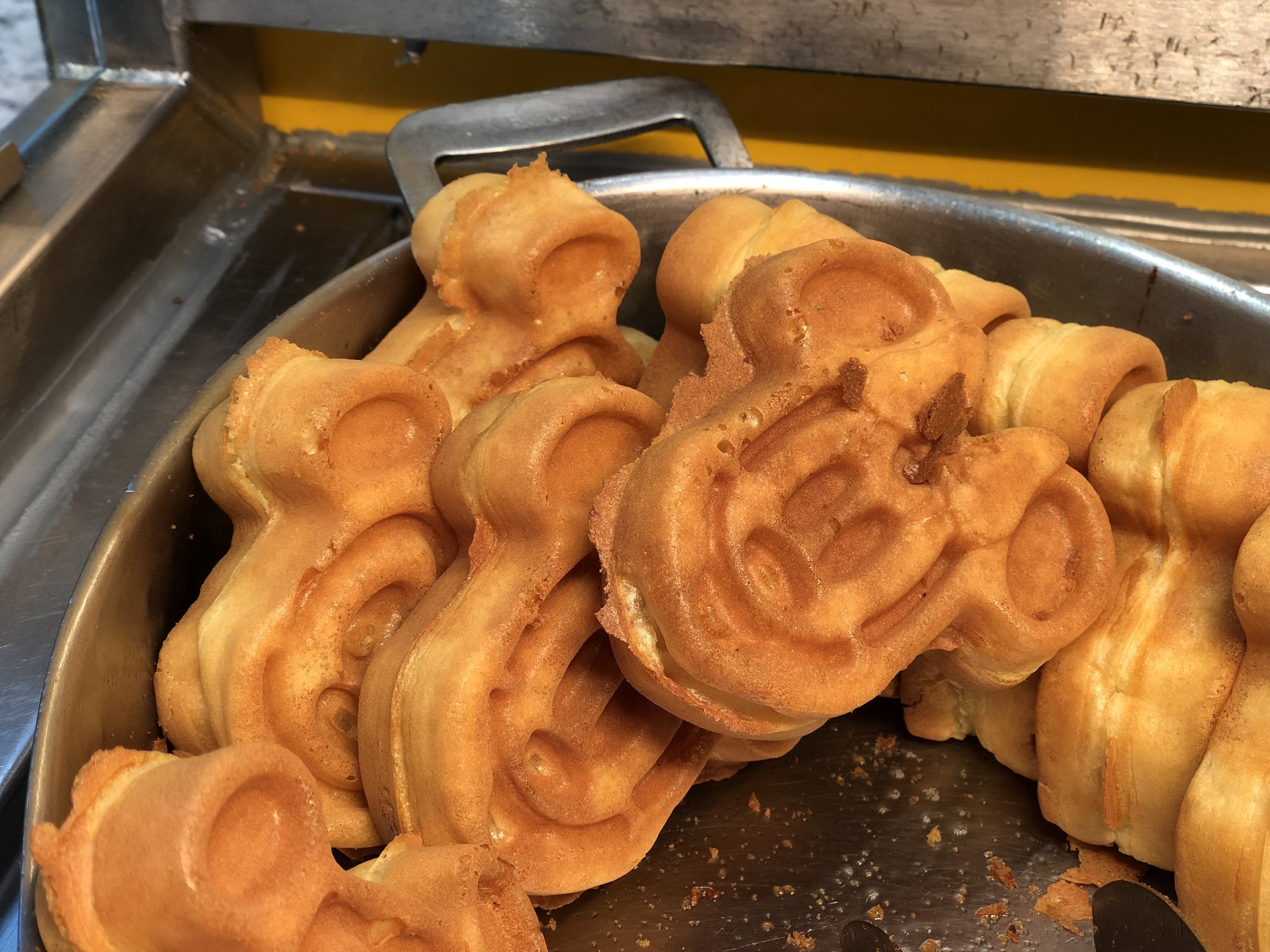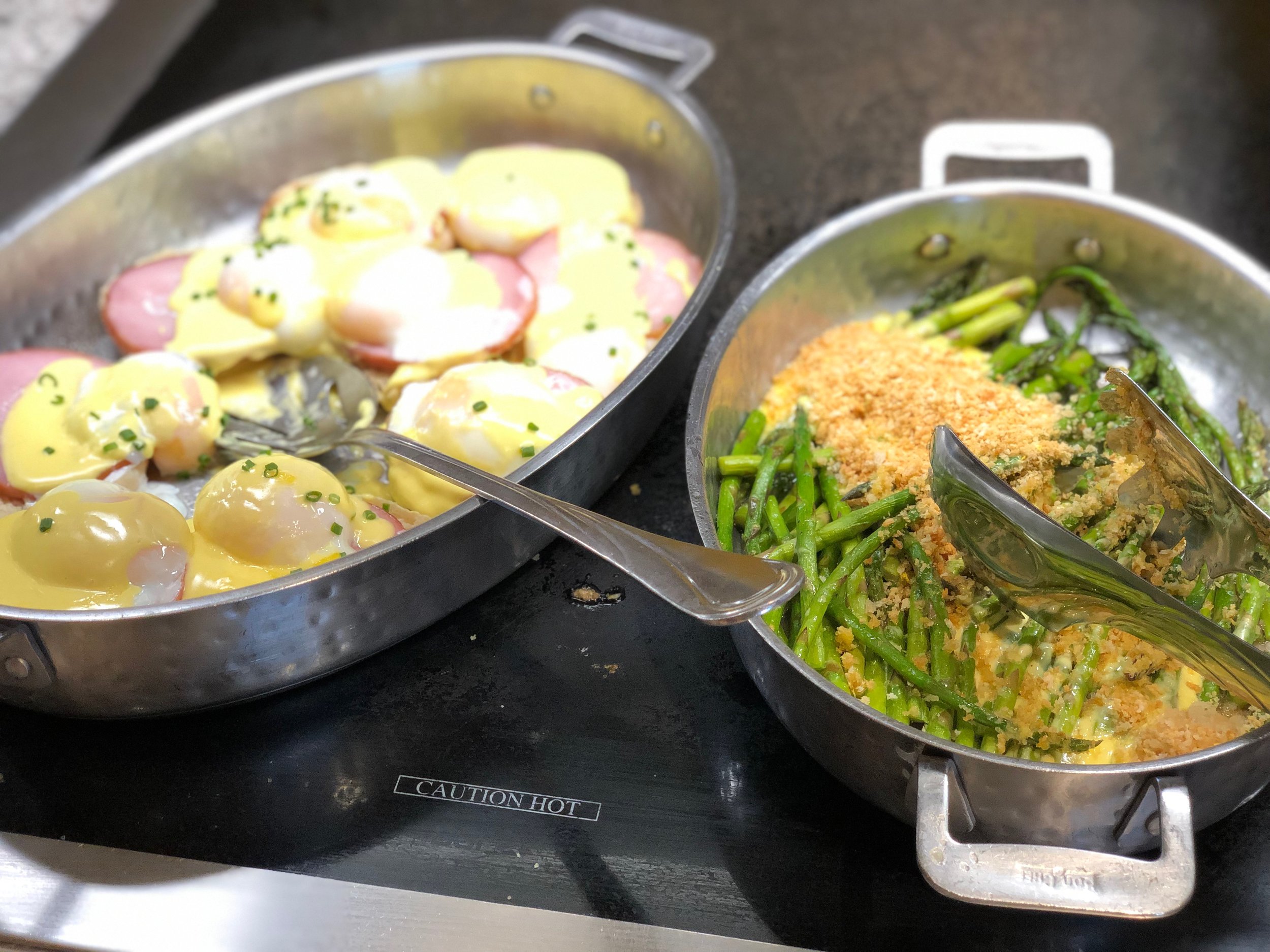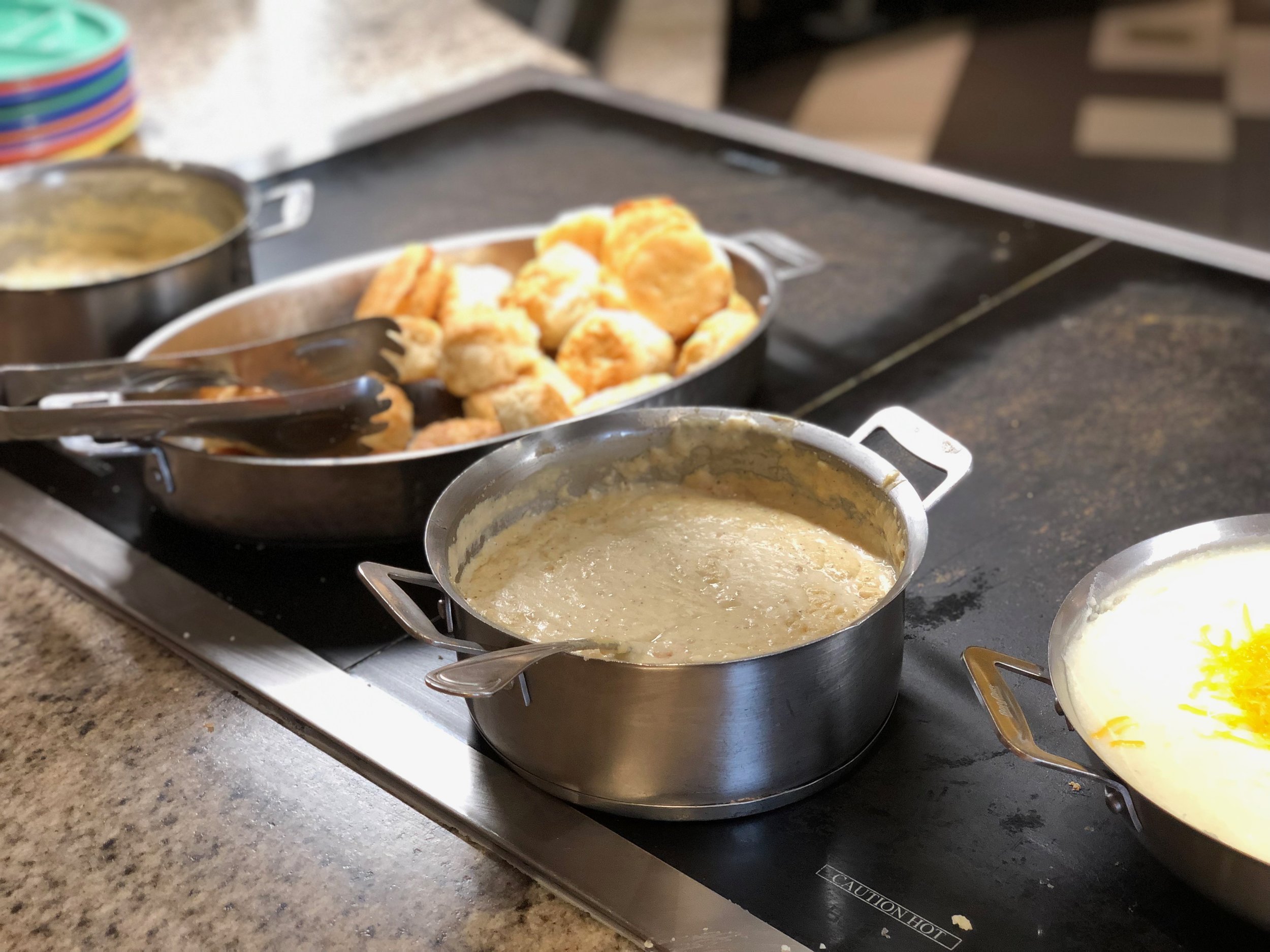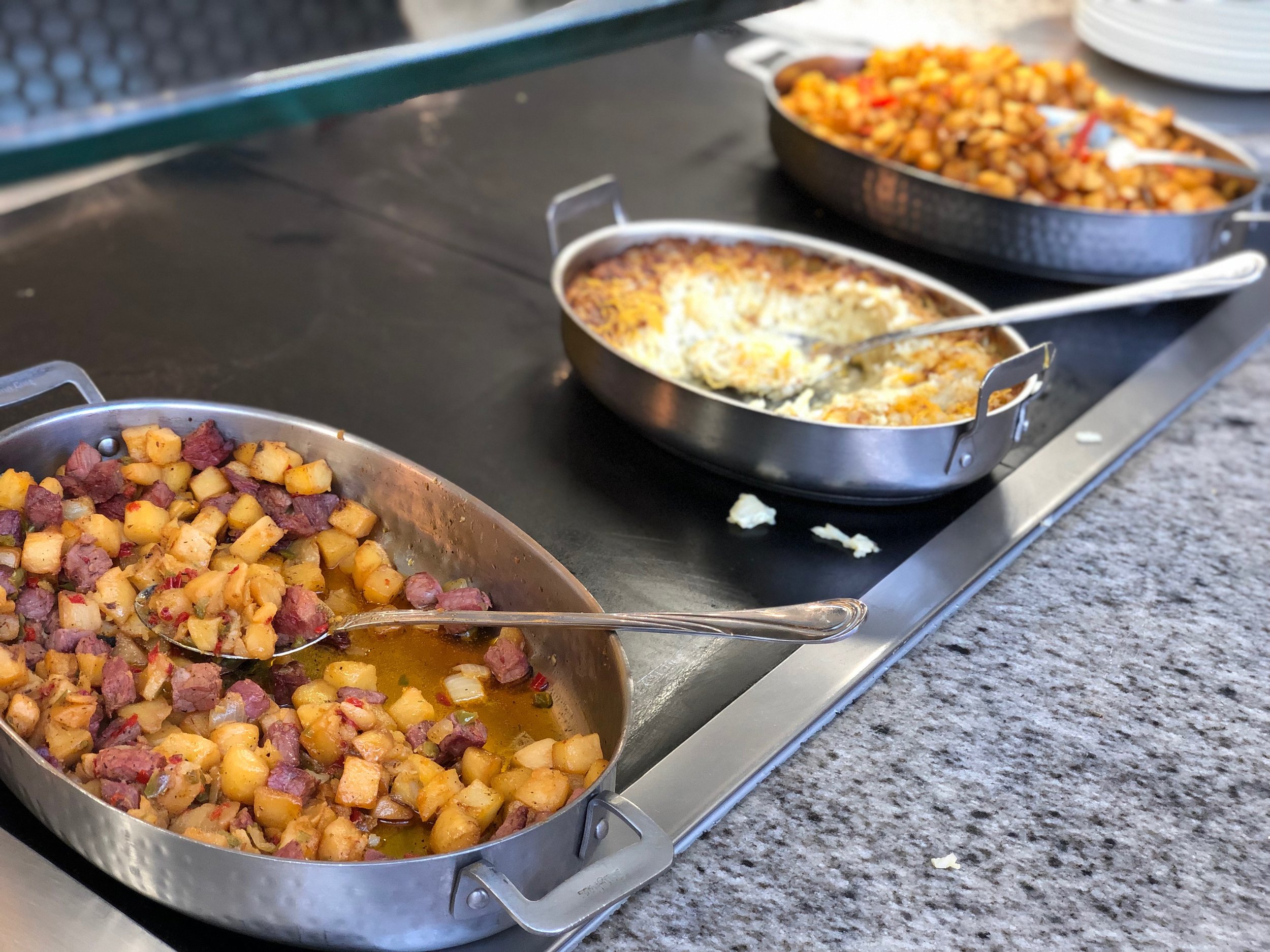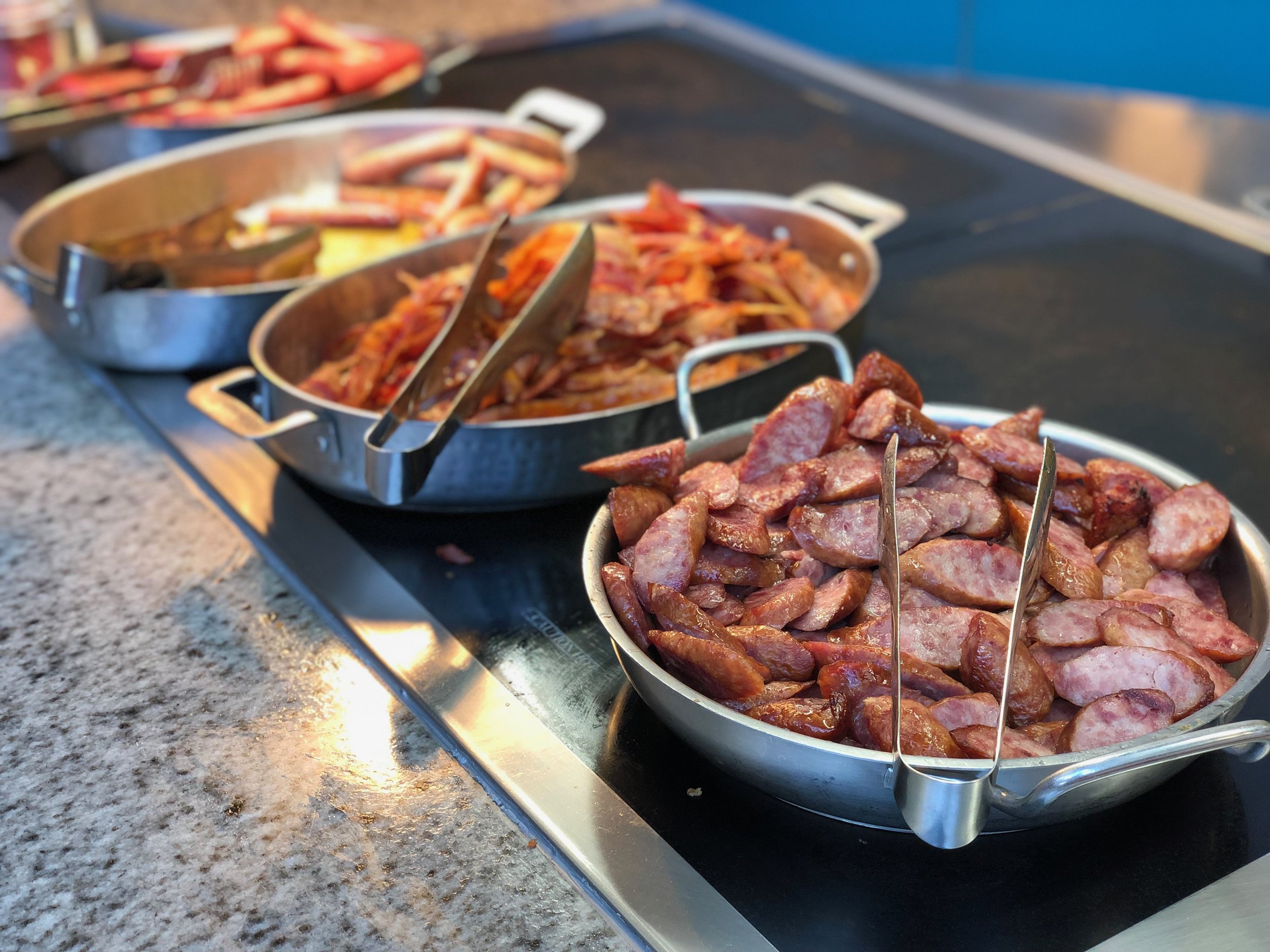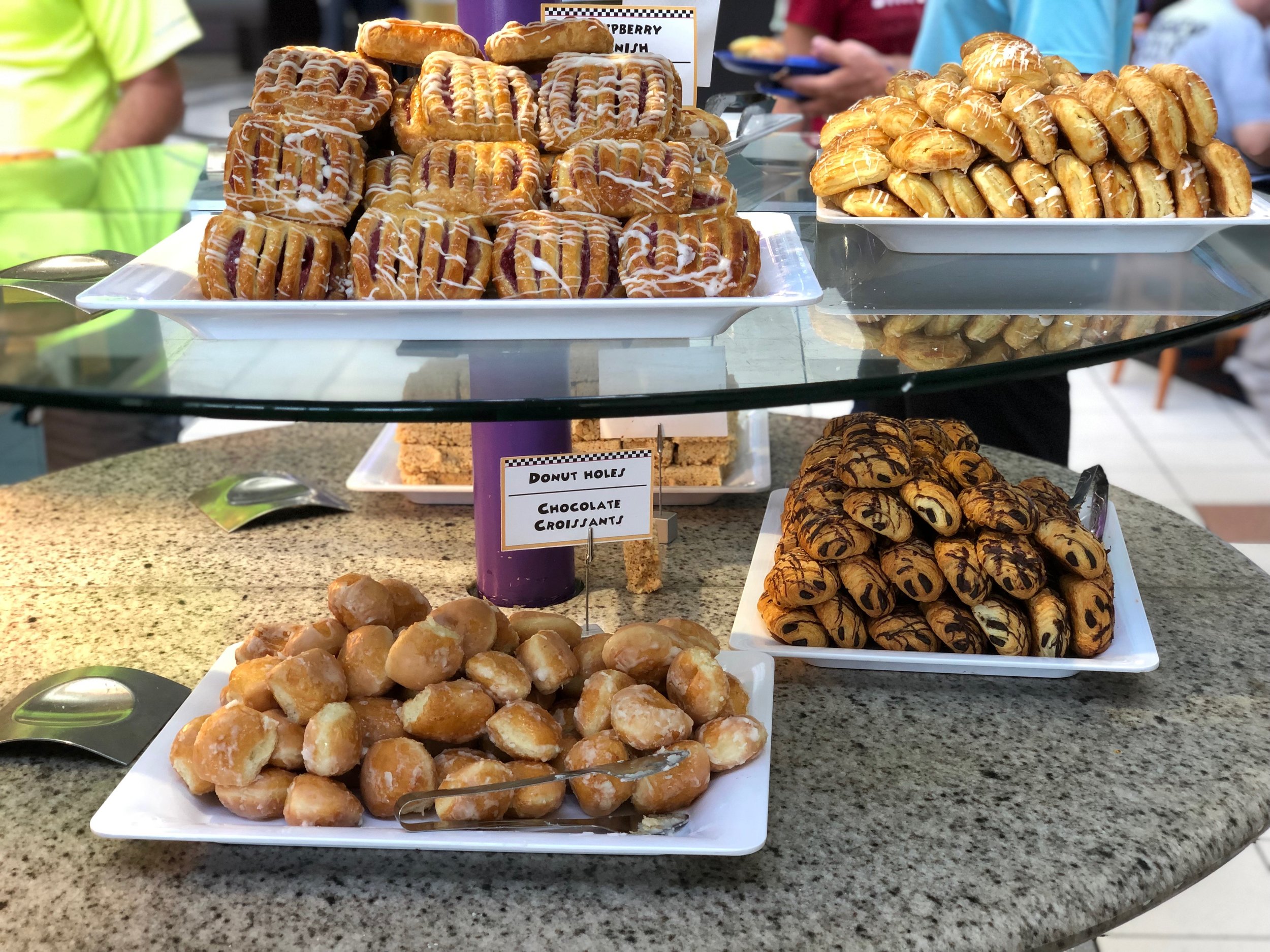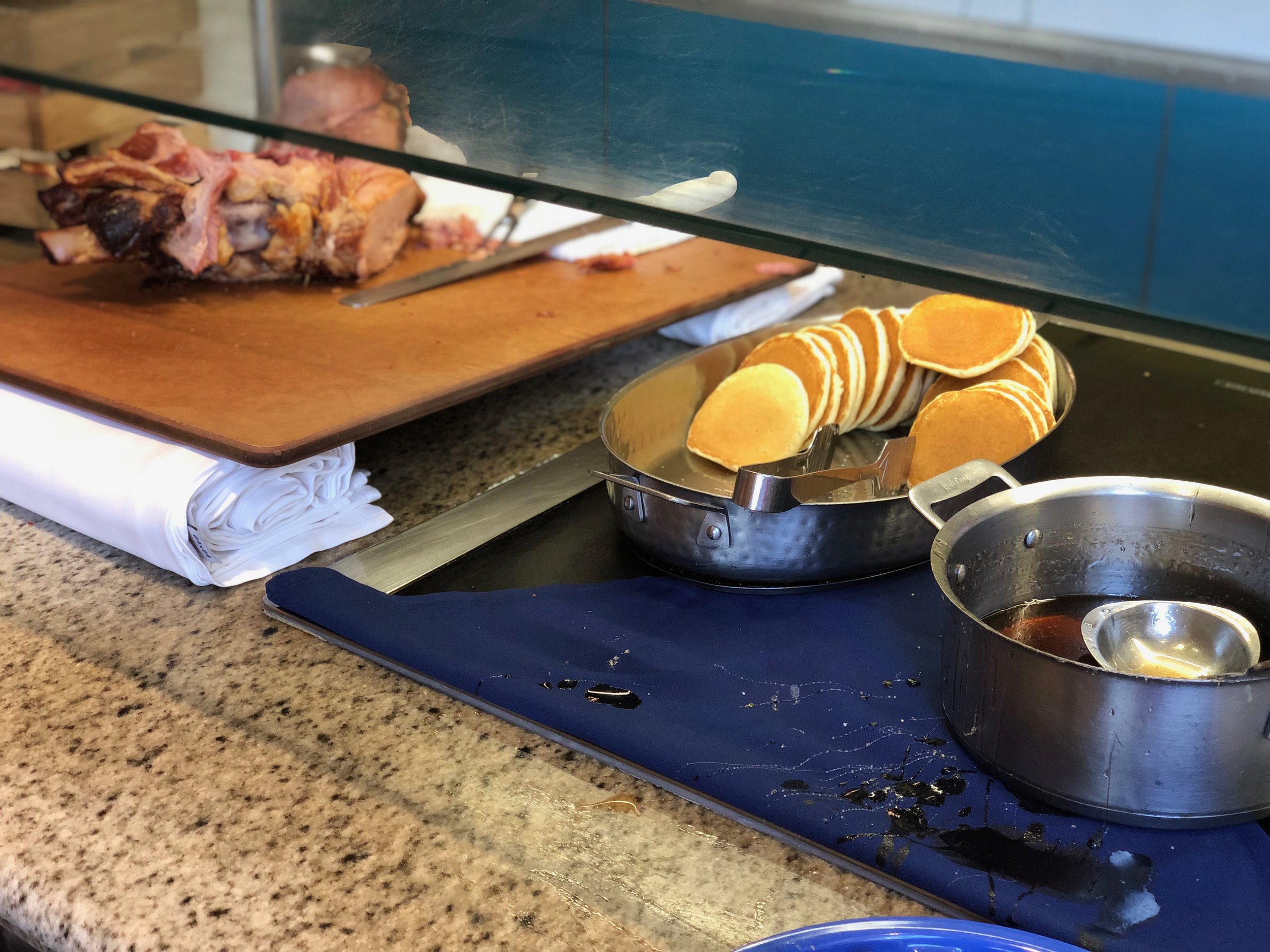 The Fab Five
In addition to your meal, you'll get to see each of the Fab Five: Mickey, Minnie, Donald, Goofy, and Pluto. This is a huge treat! Why? This is the ONLY character dining experience in all of Disney World where you can meet them all at once. In air conditioning. Without waiting in line. While you eat.
And if you've been here before, you need to go again! All the characters recently received brand new chef costumes and they are absolutely adorable. Just remember that there's not a photopass photographer around. Make sure you have your cell phone charged and ready to take pictures.
And of course, don't forget to have something ready for them to autograph. You don't want to leave without a keepsake from this experience.
So, Is it worth it?
Totally! It's the only place where you can meet the fab five in one location and the buffet has something for everyone to enjoy. This is one Disney World experience that should be on every family's bucket list to do at least once.
There's only one reason I would not recommend it — sensitivity to loud noise. If you have a child with autism or special needs that needs a quiet dining experience, then I would suggest Tusker House at Animal Kingdom instead.
Read to plan your next disney world vacation?